Interface: PARTA Equipment and Fleet Service Facilities - Connected/Automated Vehicles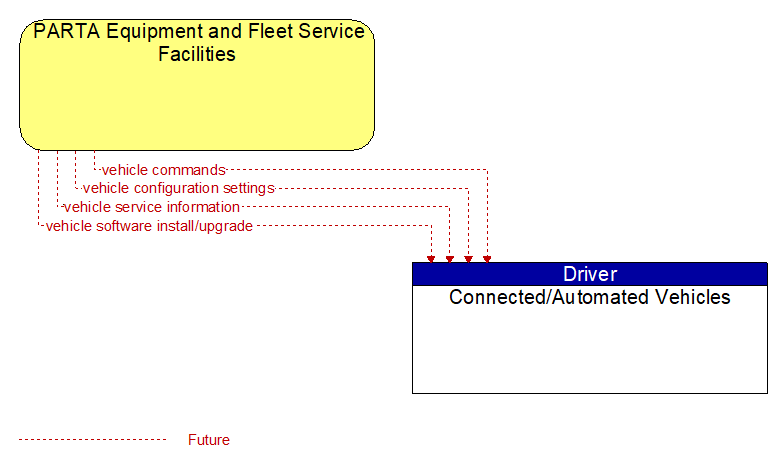 Information Flow Definitions
vehicle commands (Future) Selected Comm Solution
System–level control commands issued to vehicle equipment such as reset and remote diagnostics.
vehicle configuration settings (Future) Selected Comm Solution
Control settings and parameters that are used to configure vehicle equipment.
vehicle service information (Future) Selected Comm Solution
Vehicle problem diagnosis information and available vehicle service options, along with information about how to make a service reservation.
vehicle software install/upgrade (Future) Selected Comm Solution
This flow supports installation and update of software residing in vehicle on–board equipment. It supports download of the software installation files, including executable code and associated support files.